Who we are and what we do: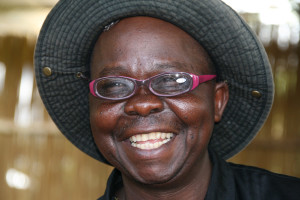 Eyes on Africa is a 501(c)(3), non-religious, non-governmental, non-political, non-profit organization. Our mission is "to provide eyeglasses at no cost to Africans through distribution in communities with no access to vision care". The glasses cannot be sold or traded, and must be made available to the community at-large.
Eyes on Africa has been distributing reading glasses in African countries since 2005. Once we recognized the need, and realized the simplicity of the solution, we set about finding ways to get reading glasses to Africa.

The need: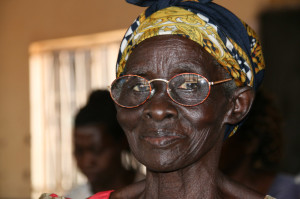 Clear vision is a gift we often take for granted. Most everyone worldwide experiences the gradual loss of clear close-up vision around age 40. By age 45 virtually everyone needs a correction to see up close. This problem, called presbyopia, impacts over a billion people in developing countries throughout the globe.
People in Africa's developing countries don't have easy or affordable access to eyeglasses, which creates a serious and life altering problem. Losing close-up vision impairs reading, of course, but also impacts the ability to perform important tasks – such as sewing, carving, and weaving – that a wage earner needs to continue support for the family. Eyeglasses improve quality of life on every level.
The solution: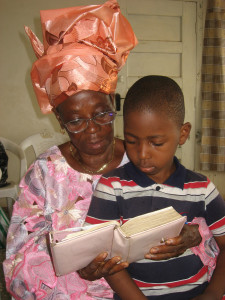 Eyes on Africa partners with NGOs, medical clinics, Peace Corps volunteers, mission teams, and church and community leaders to distribute reading glasses in various communities in several African countries.
We purchase new reading glasses of various strengths, and take or mail them to our partners who provide us with photo documentation of the distributions.